Broadband Corp. uses state-of-the-art technology to provide high-speed internet access to farms and towns in rural central Minnesota. We serve the rural areas in the counties of Meeker, McLeod, Carver, Wright, and Sibley counties where the cable and DSL companies often will not go. Everyone deserves to have fast internet, and Broadband Corp. is here to provide you with reliable and affordable options.
---
Bringing Blazing Fast Internet To Rural MN
Broadband Corp. uses technology to keep you connected to friends and family. We offer speeds that are much faster than DSL offerings from phone companies but do not require a phone line or satellite dish. Our high-speed internet solutions will provide instant connections and entertainment – whether you want to enjoy online gaming, streaming movies, downloading music, or using Voice over Internet Protocol (VoIP), we have the speed you need for what life demands. We have several different internet access packages available depending on your location and specific needs, with plans starting at just $35 a month. Our coverage area is always growing! We have made it easy for you to find out if you are in our service area. Search the coverage map, then call us at 952-215-3800 for more information.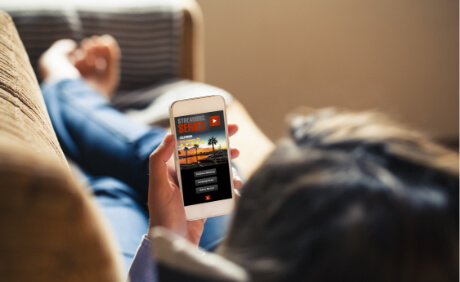 ---
Ultimate Support Plan
Computer Repair, Phone Support & Managed WiFi
Phone Support
Call Broadband Corp and a member of our Helpdesk Team will answer your questions and assist you with computer related issues. No more trying to understand someone in a different country as our support staff is headquartered here in MN. We will assist with almost anything from help installing a printer, programming a wireless router, to assistance removing a virus. This support is available Monday–Friday 9am to 9pm.
Managed Wifi Router
Broadband Corp will provide a managed wifi router. So no more worries about keeping your router up to date.
Wire and Antenna Maintenance
Broadband Corp has you covered for any future damage to the Broadband Corp service installation.
Computer Repair
Broadband Corp has you covered. Any registered device that requires repair be it hardware or software such as general maintenance like yearly tune-ups or blown power supply is taken care of with our cost-effective solution.
Remote desktop support
Includes pickup and delivery of the computer
Wireless router replacement
Parts included for replacement are at Broadband Corp's discretion. The following parts are included in this plan:
Hard Drive (up to $80)
Sound Card (up to $60)
Video Card (up to $60)
Nic Card (up to $25)
CD Drive (up to $60)
DVD Rom (up to $60)
DVD Burner (up to $70)
Ram Stick (up to $60)
Power Supply (up to $60)
Fan (up to $50)
IDE Cables (up to $25)
Motherboards (up to $100)
Processors (up to $100)
Wireless Router (up to $50)
Laptops parts are covered by this plan to the 'up to' prices listed above.
**Not everything can be repaired.** Broadband Corp is not responsible for data- the Customer is responsible for backing up data before sending PC in for repair. Some restrictions do apply.
---
Broadband Corp. can provide complete computer and network support. The Ultimate Support Plan includes Help Desk Phone Support for your computer related issues with professionals headquartered locally here in Minnesota. The Help Desk Team is available Monday-Friday from 9am-9pm and can help with everything from installing a printer to programming a wireless router or removing a virus. If computer repair is needed, we will pick up your computer, make repairs as needed if possible, and deliver it back to you. Please contact us at 952-215-3800 for more details about our Ultimate Support Plan.
Ready to get connected?
It just takes a second to check Broadband Corp.'s coverage area and then give us a call at 952-215-3800.